How to Make Homemade Lotion Bars
This post may contain affiliate links (full disclosure policy). As an Amazon Associate, I earn from qualifying purchases.
These three ingredient lotion bars are perfect for anyone dealing with dry skin! They can be made with a number of different ingredients, too. These make for excellent gifts, and are great to have on hand in the winter.
Find MORE TIME TO DO WHAT YOU ENJOY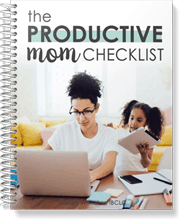 Feel like your to-do list is looming over you? Our Productive Mom Checklist gives you 10 simple ways to boost productivity so you can have more free time to spend doing things you actually enjoy!
As an Arizona native, I'm very familiar with seriously dry skin. As a lover of flip-flops and sandals, I am familiar with dry feet specifically. And as a mom, I've become familiar with the frustrations of baby eczema.
So, what do all these things have in common? Simple: they can all be made better with lotion bars.
These little bars of heaven are super moist and are incredibly fun to make! Why should you give these moisturizing babies a try?
They are EASY–just three ingredients
They are excellent for dry skin–no more flip-flop feet in the summer or dry winter (what's winter?) hands! These can also be used to treat common dry skin conditions, like eczema.
Ingredients are easily substituted. Got an almond allergy? Want to mix up the feel of the bar? Not a problem. The possibilities are almost endless.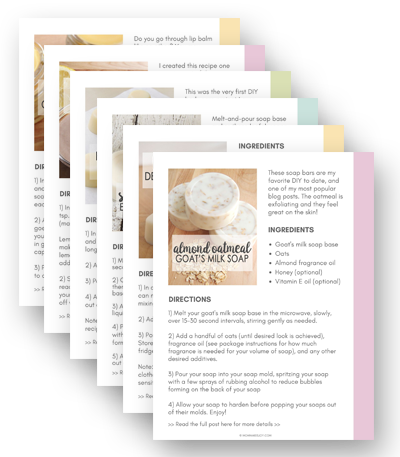 Want a copy of the DIY bath & body recipes my readers love most?
Get my top 6 recipes in printable PDF format sent straight to your inbox!
THE RECIPE
Substitutions:
If you have allergies or just don't have an ingredient, you can substitute almond oil with jojoba oil, grape seed oil, avacado oil, or even olive oil, and you can substitute coconut oil with cocoa butter, shea butter, mango butter–there are a lot of different ways to mix it. While you're at it, you could even cut open a couple of vitamin E capsules and pour in the contents for a little extra oomph! The recipe above is just a basic, common knowledge recipe for lotion bars, but there are so many ways to make these you should experiment to find out what you like best!
EXACTLY HOW MUCH IS ONE PART?
Here is an easy way to figure out how much of each ingredient you need so you don't need to be stuck with three pounds of beeswax when you're done. Take a large measuring cup and fill it with two or three measured out cups of water. Pour the water into the mold you plan on using to shape the bars. (You can buy some really cute silicone ones, but I just used this one). Subtract the amount of water left in the cup from how much you started out with, and divide your answer by three! My mold held 9 ounces of water, so I knew I needed 3 ounces of each ingredient.
THE DIRECTIONS
Pull out your double boiler! I don't have one, so instead I pulled out a small saucepan and my handy-dandy Pyrex bowl. (If you don't have a set of these, I highly recommend them!)
Fill the bottom pan with enough water and let it boil very lightly on low–you don't want the water to be touching the bottom of the pyrex. And don't forget to keep an idea on how much water is left in the bottom pan while you make these–it's a detail easily overlooked.
Melt your beeswax down. I like using the pellets a lot because they melt faster and cutting through a brick of beeswax…if you can avoid that experience, you should. Once your beeswax has melted, you can melt your almond oil and your coconut oil.
When all is said and done, you will have a super hot bowl full of super hot wax and oil. So use an oven mit and don't spill! Carefully pour your oil into the mold of your choice before letting the bars cool to room temperature. And voila! You have lotion bars!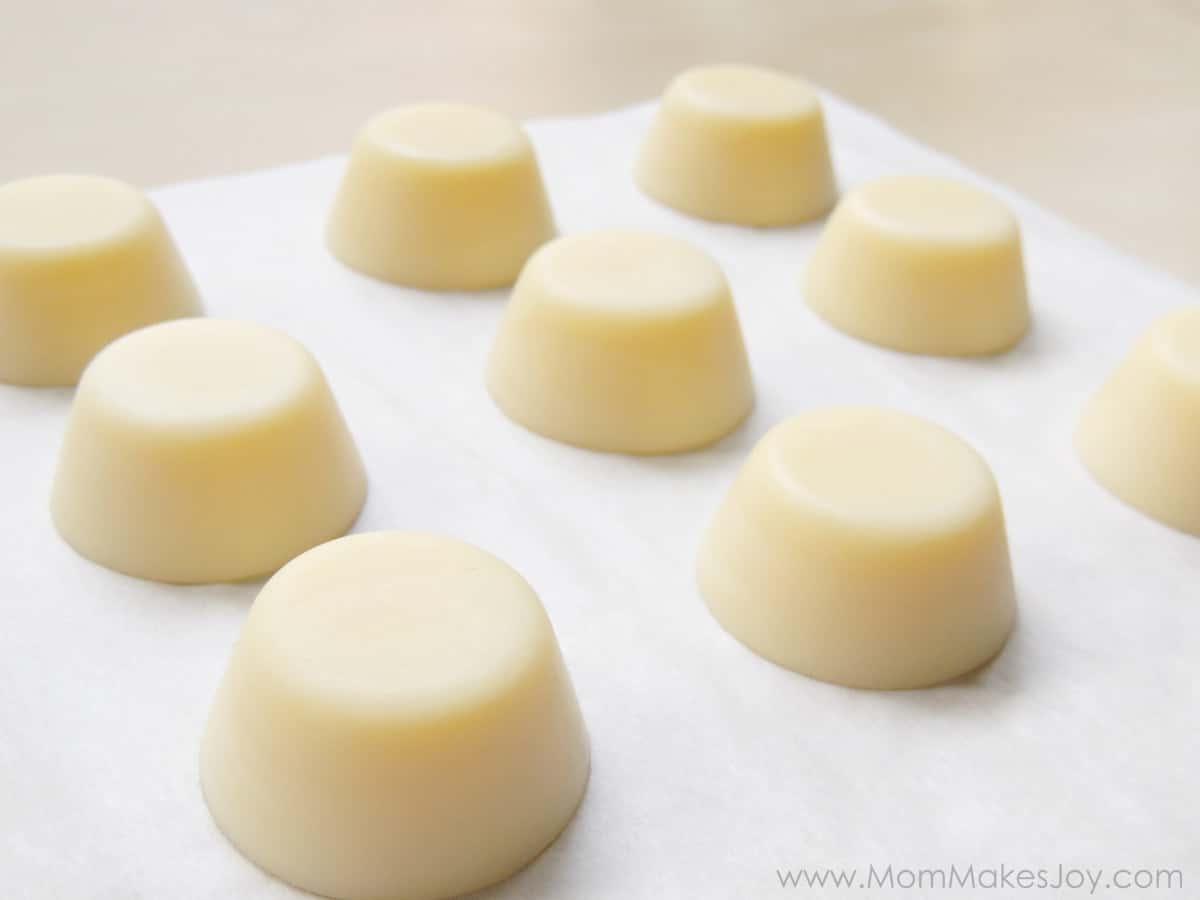 Helpful tip: As soon as you're done pouring out the mixture into the mold, wipe out your bowl with a paper towel. The joys of watching your lovely bars turn solid do not outweigh the pain of later cleaning solid wax out of a bowl–I learned that the hard way.
Otherwise, the best way to clean the wax off your bowl is to pour boiling water into the bowl and let the water cool. The heat from the water will melt the wax which will then float to the top and re-solidify as the water cools. Toss the solid pieces, dump the water, and keep that wax out of your drain!
To give these bars a more spring-y feel, I added about 20 drops of lavender essential oil and MmmMm do they smell good! You could add peppermint, citrus, pretty much anything you wanted!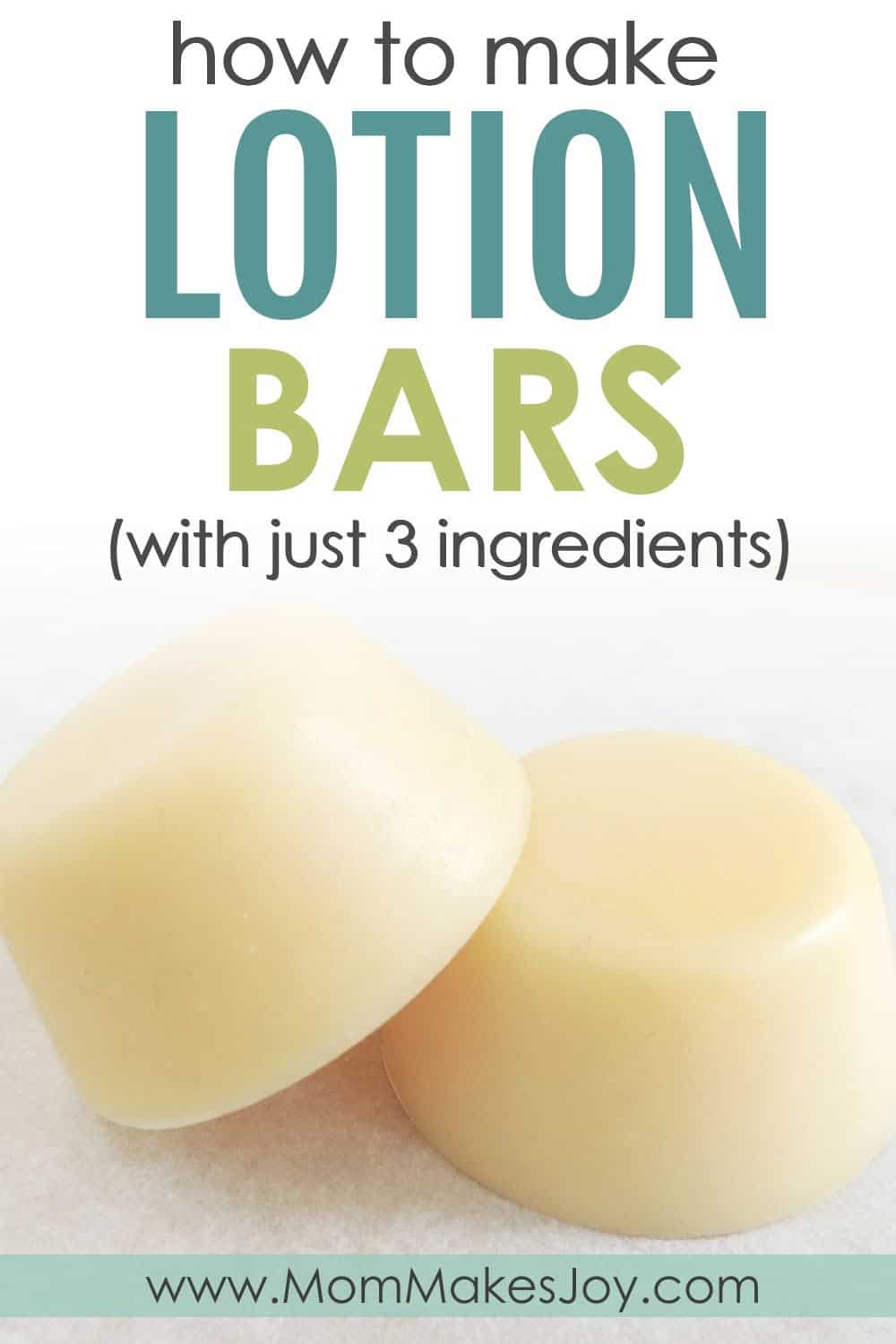 Find MORE TIME TO DO WHAT YOU ENJOY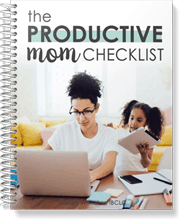 Feel like your to-do list is looming over you? Our Productive Mom Checklist gives you 10 simple ways to boost productivity so you can have more free time to spend doing things you actually enjoy!
If you enjoyed this post, be sure to check out our digital library of helpful tools and resources that help you organize your life, connect with your kids, focus on your well-being, and love being at home.