How to Make Pumpkin Spice Latte Soap
This post may contain affiliate links (full disclosure policy). As an Amazon Associate, I earn from qualifying purchases.
I've resisted the urge to make a pumpkin spice latte soap for almost three years now. In a world where everything turns pumpkin spiced on October first (and when I've already gone nuts with pumpkin spice krispie treats and pumpkin spice popcorn), it just felt too cliché.
But aw, what the heck! The high today in Phoenix is 95 degrees and this mama needs some fall feelings in her life pronto.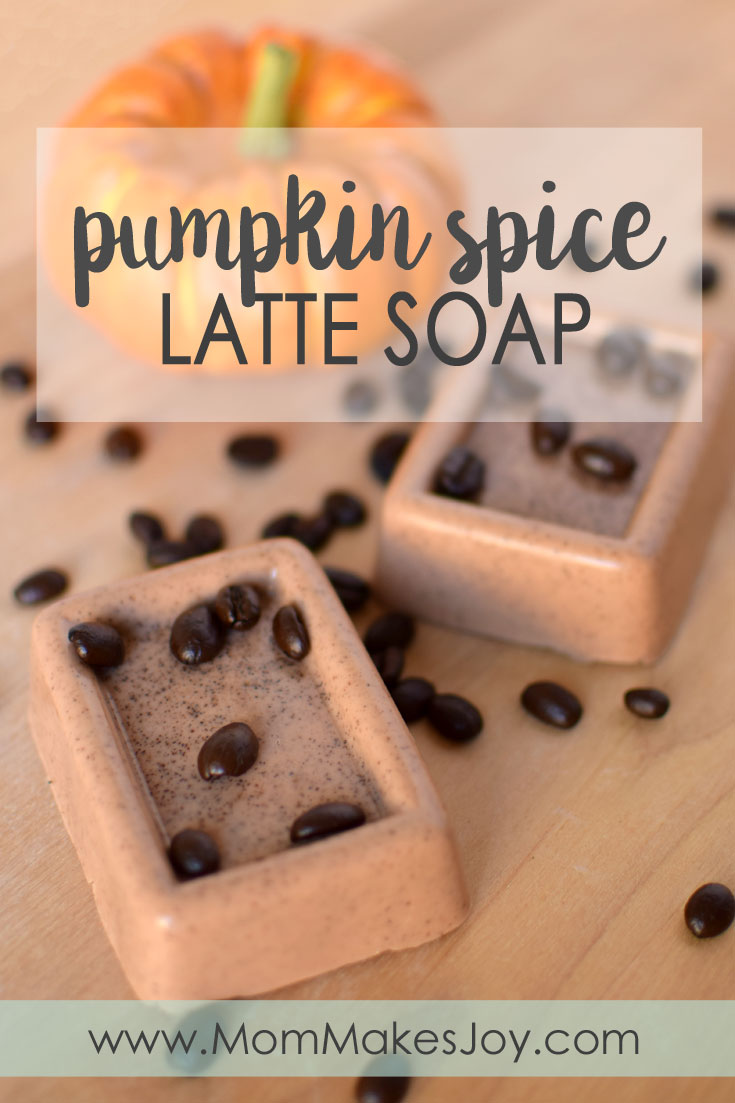 You can go about creating a pumpkin spice latte soap in a couple different ways: Ground coffee beans as an exfoliant and a pumpkin spice fragrance oil, pumpkin pie spice as an additive with a coffee fragrance oil, ground coffee beans AND pumpkin pie spice as additives/an exfoliant and a pumpkin spice fragrance oil.
Or you could take things to a whole different level and use pumpkin spice ground coffee beans (that's right) as your exfoliant…do you see where I'm going here? There's no wrong way to do this.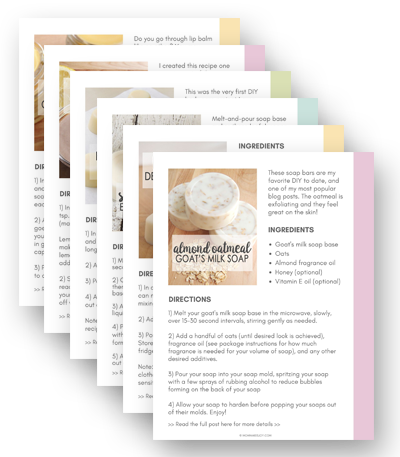 Want a copy of the DIY bath & body recipes my readers love most?
Get my top 6 recipes in printable PDF format sent straight to your inbox!
YOU WILL NEED: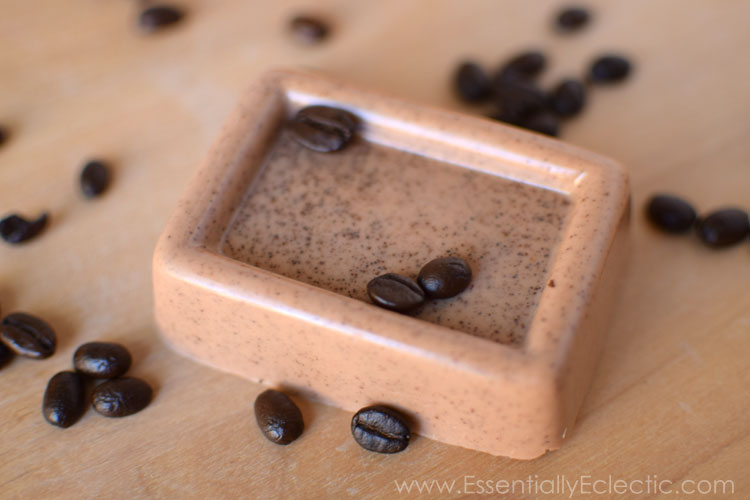 HOW TO MAKE PUMPKIN SPICE LATTE SOAP
Step 1. Determine how much soap base you need depending on the soap mold you're using, measure out your base, and melt it in a glass bowl in the microwave at 15-30 second intervals, stirring between intervals. Be careful to not overheat your soap as this will make it lose moisture and can result in a frothy, boiled over soap mess in your microwave (interval heating helps avoid this). Your glass bowl and soap will be very hot!
Step 2. While you're melting down your soap base, in a small bowl combine your melted coconut oil and pumpkin pie spice. Mixing your spice in an oil like this helps keep it from clumping when introduced to the melted soap base later.
The amount of pumpkin pie spice you need depends on how much soap you're making and is something that can be eyeballed depending on the look you're going for. I used just a couple teaspoons for 12 ounces of soap base. The oil mixture you create should be medium consistency. Not thin like oil but not thick and clumpy either.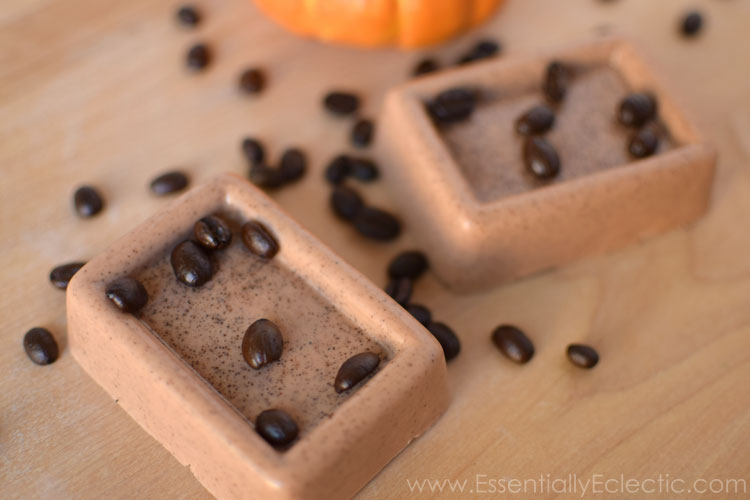 Step 3. Combine your melted soap base and additives (e.g. pumpkin spice, fragrance oil, etc.), then stir. My pumpkin spice oil mixture turned my soap a beautiful natural brown color. I was hoping for something a little more orange, so I added a little bit of yellow and red soap colorant, but it didn't affect the color of my soap much so I just let it be. For 12 ounces of soap base, I needed to use 0.2 ounces of fragrance oil (a little more than 1 tsp) but the amount of fragrance oil you need will once again depend on how much soap you're making and the fragrance oil you're using. Be sure to check the packaging or manufacturer's website. As a general rule of thumb, 1-2% of however many ounces of soap base you're using is how much fragrance oil is needed.
Step 4. Gently stir your soap base until you see it start to thicken. This will help keep your pumpkin spice and/or ground coffee beans from sinking to the bottom of the mold while your soap base cools. Alternatively, if you've purchased a "suspension" soap base, you can skip this step, as this kind of base is formulated to prevent additives from sinking to the bottom.
Step 5. Pour your soap base into the mold and allow it to cool completely before removing the soap base from the mold. Store your unused soap in an airtight container or wrapped in plastic to help the soap retain moisture.
I hope this pumpkin spice latte soap knocks your socks off my friend. My own socks were knocked at least 30 feet, that I can tell you.
Not much of a DIY-er? You might like these soaps instead!

Love,
Gabby
P.S. DISCLOSURE: This post contains affiliate links, meaning I will receive a small commission on products purchased through these links at no extra cost to you. Please see my FAQs and disclosure policy for more information. Thank you for your support!