How To Make Etched Glass Mason Jars
This post may contain affiliate links (full disclosure policy). As an Amazon Associate, I earn from qualifying purchases.
Did you know making etched glass mason jars is super easy? In this tutorial, learn how to make custom vinyl stencils that you can use to etch glass yourself. Perfect for gifts and DIY weddings!
Valentine's Day is just around the corner, and I must say I'm biting my fingernails a bit over what to get The Mr. In the past I've made him love vouchers–you know those coupons that say "redeemable for 2 hours of choosing what we watch on Netflix"? Except he always hoards the vouchers, so he never get's around to really using them. So what do you get the man who doesn't really want anything??
Find MORE TIME TO DO WHAT YOU ENJOY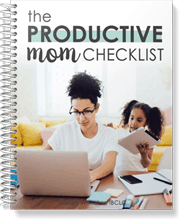 Feel like your to-do list is looming over you? Our Productive Mom Checklist gives you 10 simple ways to boost productivity so you can have more free time to spend doing things you actually enjoy!
Food, that's what! You know what they say about the way to a man's heart, after all. A romantic home-cooked dinner it will be, then.
I didn't have all the trappings for an appropriate table centerpiece, so I decided to make something out of the million-and-a-half mason jars I have lying around. I had so much fun making it, that I made a bunch more! It wound up being a really cute way to customize those cookie-mix-in-a-mason-jar gifts, and it would be a super cute idea for a DIY wedding too! Here's how you can make them yourself.
YOU WILL NEED:
DIRECTIONS:
First, pull out your handy dandy Silhouette or Circut and cut out your design. I used a small stretch of vinyl to make an etching stencil. If you use Silhouette's Vinyl Starter Kit or a Cricut Vinyl pack, it comes with what you'll need, but regular vinyl works too.
Once your vinyl is cut, weed your design (i.e. remove unnecessary pieces of vinyl), using the hook tool to lift the vinyl off the white backing. (I kept my leftover vinyl and now a big pink heart graces the cover of my Cameo–because I love it, of course! It was only fitting.)
Then use transfer paper to lift the design off the white vinyl backing. Transfer paper helps keep intricate parts of the design (such as the teardrop-looking loops inside the E and O) in place.
Next, place the design on your mason jar. I preferred to use Kerr mason jars for this project since they have more of a smooth surface to place your vinyl. Now, I had originally designed the jars to just have the word love with a heart next to it. However, once I had finished my first jar I felt like there was some empty space above the word love that needed filling, so I quickly cut the arrow stencil (green stencil below) and applied it where I wanted.
When you're applying your vinyl, it's not imperative that it lay perfectly flat. In fact, I made sure to cut my stencil a bit large so that I had room to splatter my etching cream if need be. As a result, my applied stencil looked pretty sloppy: it folded over on itself in several places and there were a few air bubbles here and there. However, I made sure that there were no air bubbles along the edges of the letters or any critical lines in my design (e.g. the heart) since I didn't want etching cream to seeping in and etching outside the stencil.
Once your stencil is in place and air bubbles are under control, pull out your etching cream, foam brush, rubber gloves and protective eyewear. Etching cream can be very dangerous: it should used in a well ventilated area (I had a large window fully open despite the 16 degree weather today!), and it should not come into contact with your eyes or skin as it can cause serious burns. I had some doctor-style rubber gloves on hand, and I used two pairs since just one seemed a bit thin.
Using your foam brush, apply a thick layer of etching cream to your design. I've read that it is a good idea to periodically swirl your cream around gently at least once while you wait. This helps you get a consistent frosty look across your design (as opposed to having some etched areas appear too light).
Armour Etch recommends leaving the cream on for about a minute, but I left the cream on for longer to ensure my etching wasn't too faint. According to other bloggers who have used this brand of etching cream, 5 minutes is all you need: 1 minute may give faint results and 10 minutes will give you a design that doesn't look much different from what you'd get with 5.
Once 5 minutes had passed, I used my sponge brush to swipe off the excess cream and put it back in my jar to reuse later. From there, I rinsed my mason jar off in the sink (still wearing gloves) and dried it with a paper towel before removing my stencil and admiring my newly decorated mason jar!
THE FINISHED PRODUCT!
Here's the front…
…and the back!
I loved the way these turned out! I tied a twine bow around the top rim and BOOM. Super cute! I used one of my jars for a cookie mix gift (perfect for the measuring-spoon-averse gentlemen in your life!) while the other is going to be a votive candle holder centerpiece for my homemade Valentine's Day dinner with The Mr!
There are, of course, loads of other things you could fill these jars with: Hershey's Kisses, Reese's Peanut Butter Cups, pink and red M&Ms, chocolate covered popcorn, love notes for your S.O., date night ideas on popsicle sticks or sticky notes–you name it!
Aaaand just in case you want to make one of these jars yourself, I have included a FREE Silhouette Studio cut file for you!
Click HERE to download the FREE cut file (please note this cut file is for personal use only).
Etched glass mason jars make great gift containers all year round, so I think I might just be making more! Eggs for Easter, flowers for mothers day, stars and stripes for the 4th, fall leaves and jack-o-lanterns, reindeers and Christmas trees–the possibilities are literally endless!
Find MORE TIME TO DO WHAT YOU ENJOY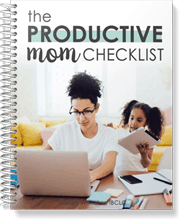 Feel like your to-do list is looming over you? Our Productive Mom Checklist gives you 10 simple ways to boost productivity so you can have more free time to spend doing things you actually enjoy!
If you enjoyed this post, be sure to check out our digital library of helpful tools and resources that help you organize your life, connect with your kids, focus on your well-being, and love being at home.