How to Make a Fabulous Baby Book in 3 Easy Steps
This post may contain affiliate links (full disclosure policy). As an Amazon Associate, I earn from qualifying purchases.
Not sure where to begin with your child's baby book? Here's an easy way to make a baby book in no time without the hassle of traditional scrapbooking.
I had to buy a 1 terabyte hard drive the other day. Why? Because I had so many pictures of my kid on my phone that my apps were starting to not work properly. Gmail wouldn't update. Facebook would crash. It was a disaster.
7 NEW MoM SECRETS I WISH I KNEW SOONER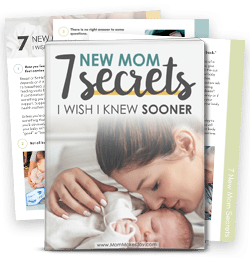 Feeling a little overwhelmed caring for your baby? Grab our FREE guide to learn 7 new mom secrets I wish someone had shared with me as I embarked on my motherhood journey.
After backing up all my photos on my new hard drive, I realized it was high time I get those photos out for the world to see! I went to my local craft shop to check out some of their scrapbooking stuff, and honestly I was overwhelmed. Not just by my options (which were endless), but by the cost! Those stickers are expensive! They had some ready-to-go baby scrapbooking kits you could buy, but some of the pages were designed to hold only one photo. Um, no. I got 837 photos of my kid's first month of life yo.
So what's a photo-addicted mom to do? Enter: PROJECT LIFE! The PERFECT scrapbooking solution for moms with a million pictures, a penchant for overzealous photo captioning, and a desire to document every waking moment of their child's existence!
PLEASE NOTE: This is not a sponsored post. I'm not being paid by the folks at Becky Higgins/Project Life to promote their stuff. I just loved how it worked out well for my baby book!
HOW TO MAKE A FABULOUS BABY BOOK: THE THREE STEPS
STEP 1: Gather your photos
I use Snapfish to print my photos. It's 9 cents a photo and they can do a nice matte finish, which I prefer because I'm super cray about fingerprint smudges. You can use their app to upload photos from your phone, but I don't love the app for much more than that honestly, because sometimes your phone's photo ratios don't lend themselves to perfect 4×6 photos and you have to adjust them. It's kind of a pain to do that on my phone. So I just upload them through the app and adjust anything as needed when I'm on the computer.
Once you have your photos, it can be helpful to organize them so that they lay out on the page nicely. For example, we did a zoo trip when she was 2 months old and I wanted all the zoo pictures to make a nice spread, so I grouped them all together beforehand.
STEP 2: Pop in your photos and journaling cards
Project life has a number of different kits, which are basically just a bunch of color coordinated/themed 4×6 and 2×3 sized journaling cards. These cards fill up some of the empty spaces on the page and add a little color and fun to everything. I used a combination of the Super Cute value kit and Fine and Dandy kit. They both happened to be on sale when I got them and pair very well together. They have baby specific kits for girls and boys as well as general kits that would be perfect for simply recording day to day life with your kiddos as they age.
Once you've decided which kit you want to use, pop in your photos and journaling cards!
STEP 3: Write
This is my favorite step. I fill my cards with little anecdotes about each photo, quotes, Bible verses, and spontaneous expressions of love for my little girl. I just write!
AND THAT'S IT! YOU JUST MADE A BABY BOOK!
Here's a peek at how Little Bo's baby book turned out: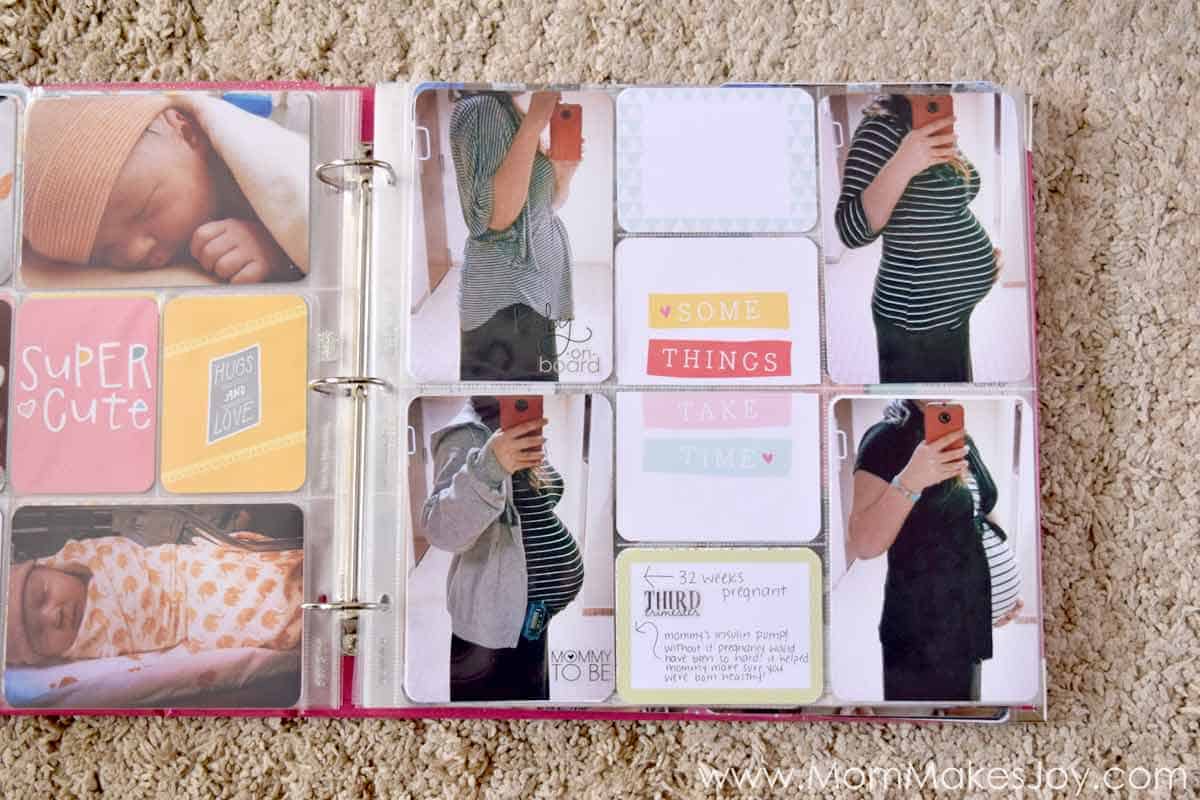 LET'S RECAP, SHALL WE? WHAT I LOVE ABOUT PROJECT LIFE:
IT'S SUPER EASY
Three steps, people. Three. As much as I can get behind traditional scrapbooking, there is a lot more planning and cutting and taping and stickers involved (although you can use stickers in your PL album if you want). With Project Life, there are several different page projector layouts to choose from, including traditional scrapbook page protectors if you want to insert your own pages, as well as snap-in envelopes that you can use to include things like baby's hospital wrist band or shower invitation.
PRO TIP: Get your kits/album on sale or by using one of the 40% off coupons often offered by Michael's or Hobby Lobby.
ANOTHER PRO TIP: I actually prefer the We R Memory Keepers brand photo albums to the Project Life brand (sorry Becky Higgins, but I gotta keep it real).
I GET TO BE SUPER WORDY
They don't call me Gabby for nothin'. I have a lot to say, and with project life I have a ton of room to say it. Some pages of Little Bo's baby book are JUST journaling cards on which I've written short letters and notes to her future self! A wordy mommy's dream come true :)
IT'S CUTE AS HECK
'Nuff said.
So there you have it! Little Bo's baby book binder is basically already full, and that is only documenting months 0-3!!! I have about 500 more photos to print and organize for months 4-8 (I'm not even exaggerating–I ordered them last night). Hopefully I can keep up this baby book making momentum for my future children! Eek!
Of course, I have to share one last shot of my photography helper for this post! Love this girl :)
7 NEW MoM SECRETS I WISH I KNEW SOONER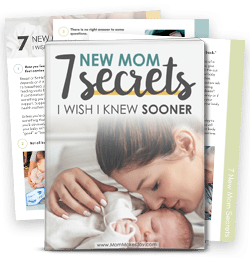 Feeling a little overwhelmed caring for your baby? Grab our FREE guide to learn 7 new mom secrets I wish someone had shared with me as I embarked on my motherhood journey.
If you enjoyed this post, be sure to check out our digital library of helpful tools and resources that help you organize your life, connect with your kids, focus on your well-being, and love being at home.